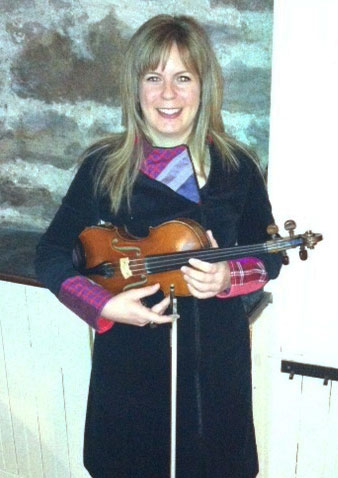 MARIE CLEMENT, VIOLINIST

Marie Clement has been a violinist since she was seven years old. She started her studies with Mme Lise Archambault and obtained her Laureat II from the Music School Vincent d'Indy . After taking a break for several years, she continued her studies in classical violin at UQAM with Mr. Martin Foster, where she obtained her Bachelor's Degree in Music. Marie has given private violin lessons for the past fifteen years, and she founded and teaches in the violin program at Ecole des Trois-Sources in Chateauguay, which has offered group violin lessons to students for the past three years. Presently, Marie is a high school teacher and pursuing her love of music with Louis Andre Allen within the Duo Cameleon.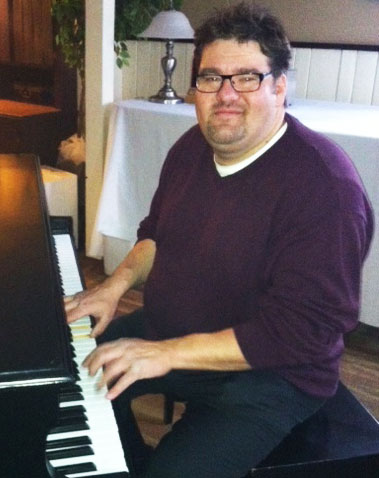 LOUIS ANDRÉ ALLEN, PIANIST

Mr. Allen is from Salaberry-de-Valleyfield. He studied piano with the congregation of the Nuns of Jesus-Marie, affiliated with the Music School Vincent d'Indy. He finished his collegial studies at this school and studied Jazz Music at the University of Montreal.

He formed the Duo Cameleon with his cousin Marie Clement, violinist. They specialize in providing background music at various social events. He has also been a music teacher in both public and private schools as well as taught piano in private lessons. His services are also in demand as an Assistant –Director and Musical Arranger for both large orchestras and vocalists. He writes jingles for television commercials and for corporate videos. He also produces sound tracks for singers.

After many years of being the accompanist for the choir Les Gondoliers, he is now its Musical Director. He also directs the Ensemble vocal Plus from Granby. He is the past director of the groups Variations and Le Menuet.